Succulent Terrarium Cube
Regular price

Sale price

€65.00
This "Succulent Terrarium Cube" makes a beautiful, long-lasting gift alternative to flowers and is guaranteed to add a touch of colour & beauty to any office or home. 

Each glass terrarium is multi-layered and has been treated with activated charcoal to constantly purify the soil, reducing the risk of root rot.
Each terrarium includes handpicked easy-care succulents such as Jade plant, Agave, Echeveria and Aloinopsis, that are designed to thrive in almost any home or work setting. 
The Glass container measures in at 20x20x20cm

Care Level Rating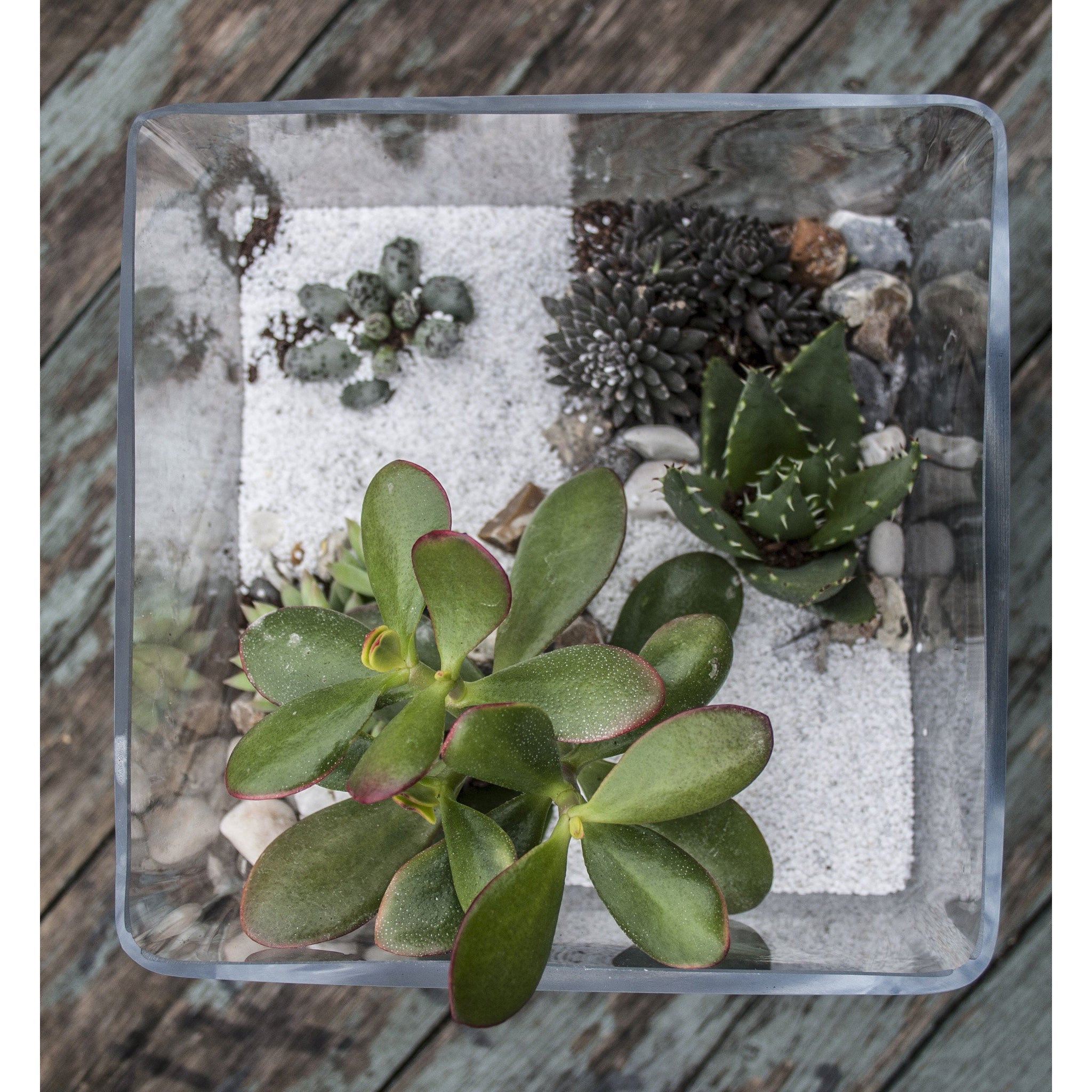 Delivery Options
Orders under €80

5-7 Working Days | €12 Delivery

Orders €80 - €150

5-7 Working Days | €20 Delivery

Orders €150 - €250

5-7 Working Days | €30 Delivery

Orders €250+

5-7 Working Days | €50 Delivery
Have any Plant Care Questions?
We get it, plant parenthood can be challenging sometimes and you might find yourself asking questions like "Help, my plant is dying and I don't know what to do!".
*Deep Breaths* We are here to make your experience with us as seamless as possible. So we've compiled a knowledge hub for you full of frequently asked questions and helpful tips and tricks all with expert led answers!
See our Knowledge Hub