Bonsai tree
Regular price

Sale price

€28.00
The "Bonsai Tree" is a beautiful indoor plant that despite its small size, is a piece of art that requires diligence, knowledge, dedication, and sincere love to keep it in good healthy condition. 
This plant has a rich history and its cultivation dates back to 2000 years ago with the earliest written evidence about them, found in records of ancient Chinese dynasties.
Bonsai's need more care than the average house plant so would make an excellent gift to those green-fingered friends.

Notes: These varieties can be placed outdoors during the summer. 

Care Level Rating
Care Instructions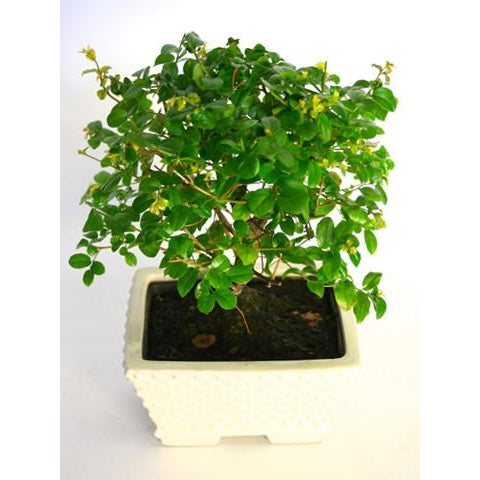 Delivery Options
Orders under €80

5-7 Working Days | €12 Delivery

Orders €80 - €150

5-7 Working Days | €20 Delivery

Orders €150 - €250

5-7 Working Days | €30 Delivery

Orders €250+

5-7 Working Days | €50 Delivery
Have any Plant Care Questions?
We get it, plant parenthood can be challenging sometimes and you might find yourself asking questions like "Help, my plant is dying and I don't know what to do!".
*Deep Breaths* We are here to make your experience with us as seamless as possible. So we've compiled a knowledge hub for you full of frequently asked questions and helpful tips and tricks all with expert led answers!
See our Knowledge Hub