Plants make people happy.
Beyond aesthetics, plants are the ultimate feel-good ingredient to any workplace – helping to boost morale, supercharge productivity and improve overall wellbeing. Whether you need a burst of colour for your next event, the perfect gift to celebrate a company milestone or an interactive activity to re-connect your team, we've got you covered.
Consider Plant Store Ireland your ultimate plant whisperer, helping to unleash their power in your workspace.
Our Award Winning Indoor Plant Services
Plant Installation, Hire & Maintenance 

Breathe life, colour and personality into your workspace with the transformative power of plants.

Learn More

Artificial Plants

Enjoy the many perks of plants without the pesky maintenance with our lifelike faux plant collection.

Learn More

Corporate Gifting

Welcome, celebrate or acknowledge your team with a sustainable gift option that keeps on giving.

Learn More
Team Building Workshops

Connect & delight your team with our range of online or in-person plant workshops.

Learn More

Event Display & Installations

Wow your guests and create a lasting impression at your next event with a standout plant event display.

Learn More

Plant Power Wellbeing Day

Bored of the same old tired work events? Treat your team to the ultimate immersive team-building experience.

Learn More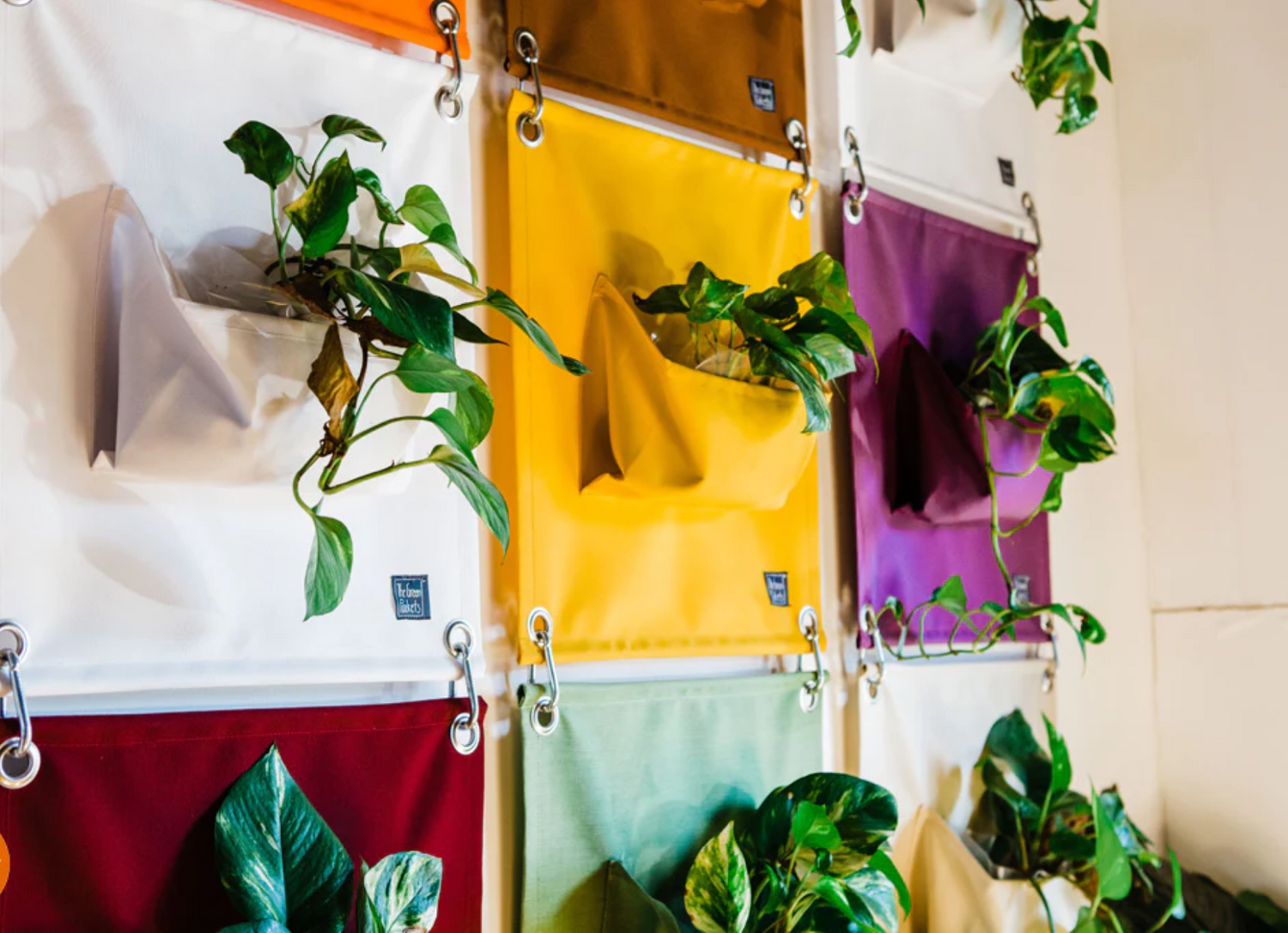 The power of biophilic design on your workspace
When you introduce elements of nature into a space, something truly magical happens. Biophilic design has the incredible ability to inspire, energise, and connect us with the natural world, resulting in a workplace that looks incredible and fosters a sense of joy and wellbeing for all. The air becomes fresher, the stress levels drop, and creativity blossoms. 
Embracing biophilic design means embracing a workplace that breathes, inspires, and rejuvenates. 
Ready to let nature work its wonders and unlock the incredible potential within your workspace?
Contact Us to book a FREE Consultation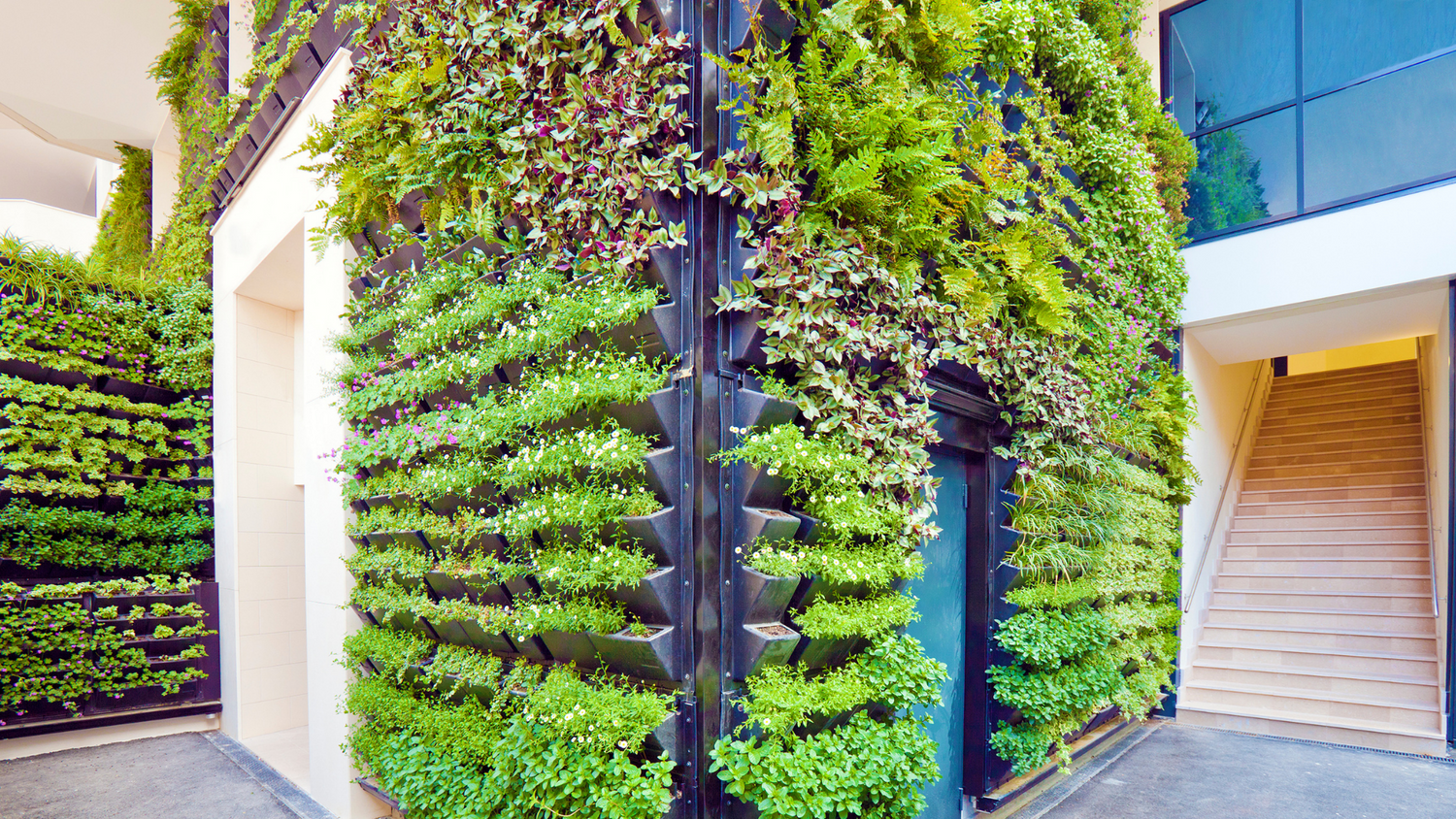 Think outside the pot with a custom green wall installation.
Green walls are a unique and space-savvy way to make the indoors feel like a sprawling garden, adding a three-dimensional, living piece of artwork that will WOW your employees and visitors. Also known as living walls, eco walls and vertical gardens – green walls are panels of natural or artificial plants grown vertically using hydroponics.
Green walls are super versatile and can be custom styled & installed in spaces of all sizes- (perfect for those short on space!) 
We offer 4 main types of green wall installations 👇
Moss Walls: Adorn your wall with striking textured artwork made entirely from moss. 
Preserved Plants: A living wall that lives (even longer) using the power of preserved plants
Verti Grow Pockets:  A creative, colourful way to integrate your brand colours or brighten up dull spaces. 
Artificial Green Wall: An evergreen option that looks like the real deal without the pesky maintenance. 
What are you waiting for? Your green oasis awaits!
Contact Us to Book a FREE Consultation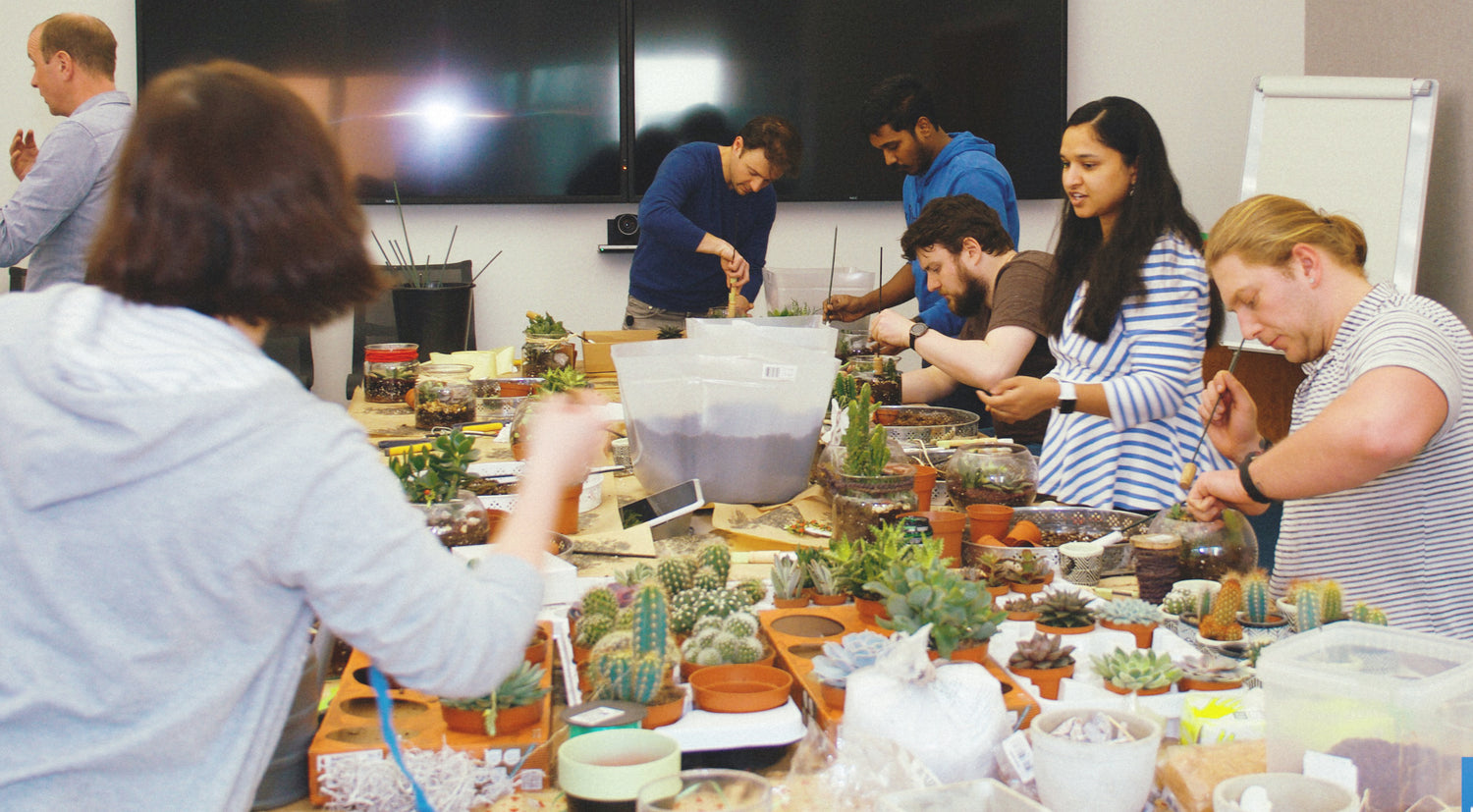 We Host Workshops!
Team Building Plant Workshops
Breathe life into your team's social calendar with fun, creative and interactive plant workshops! Each workshop is designed to connect colleagues, boost team morale & increase employee wellbeing. 
We provide a fun, relaxed environment for your team to unwind, get creative and connect with the magical world of plants.
LEARN MORE ABOUT OUR WORKSHOPS
Recommended By