Everything you need to know about Ireland's #1 Plant Provider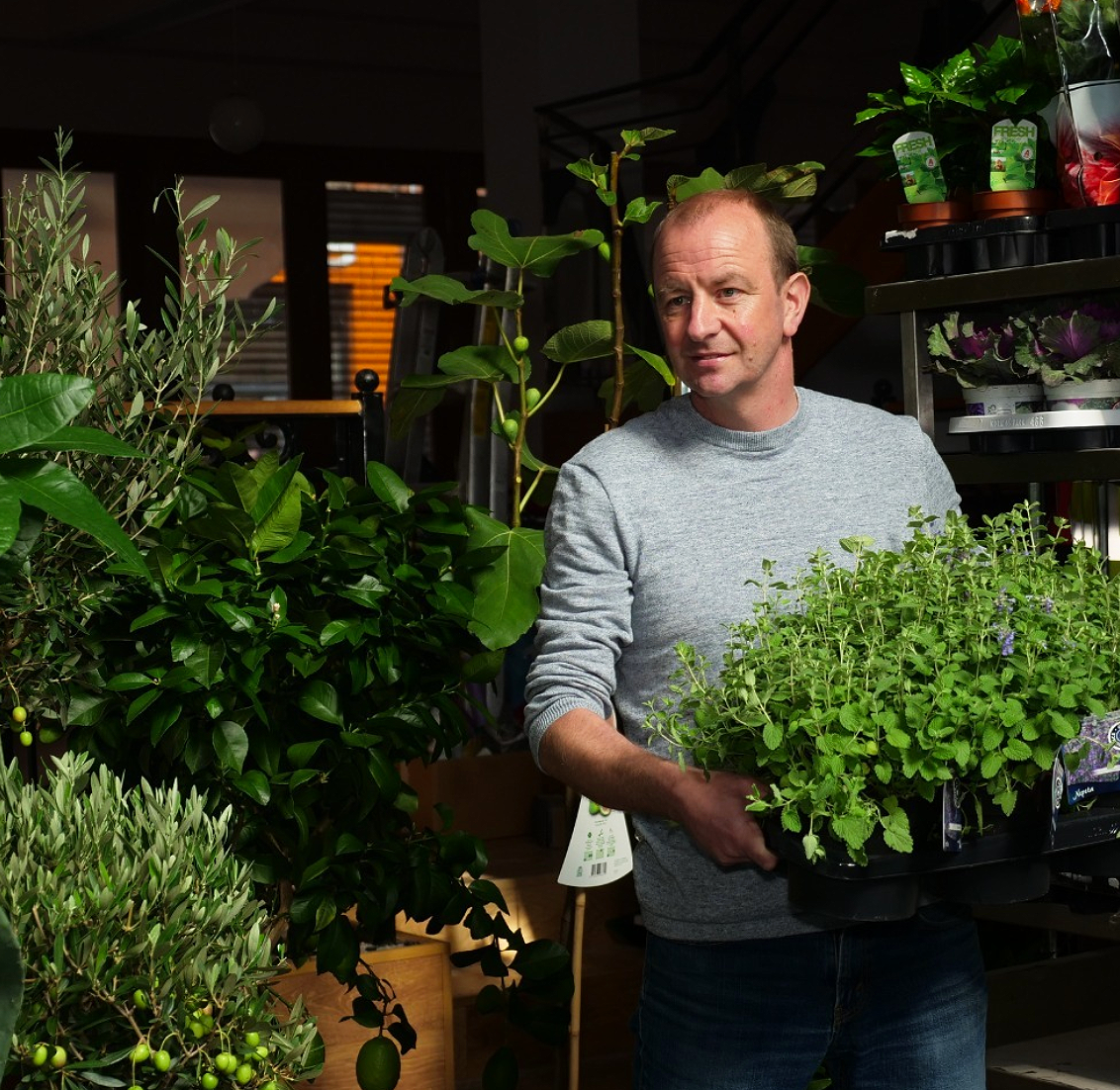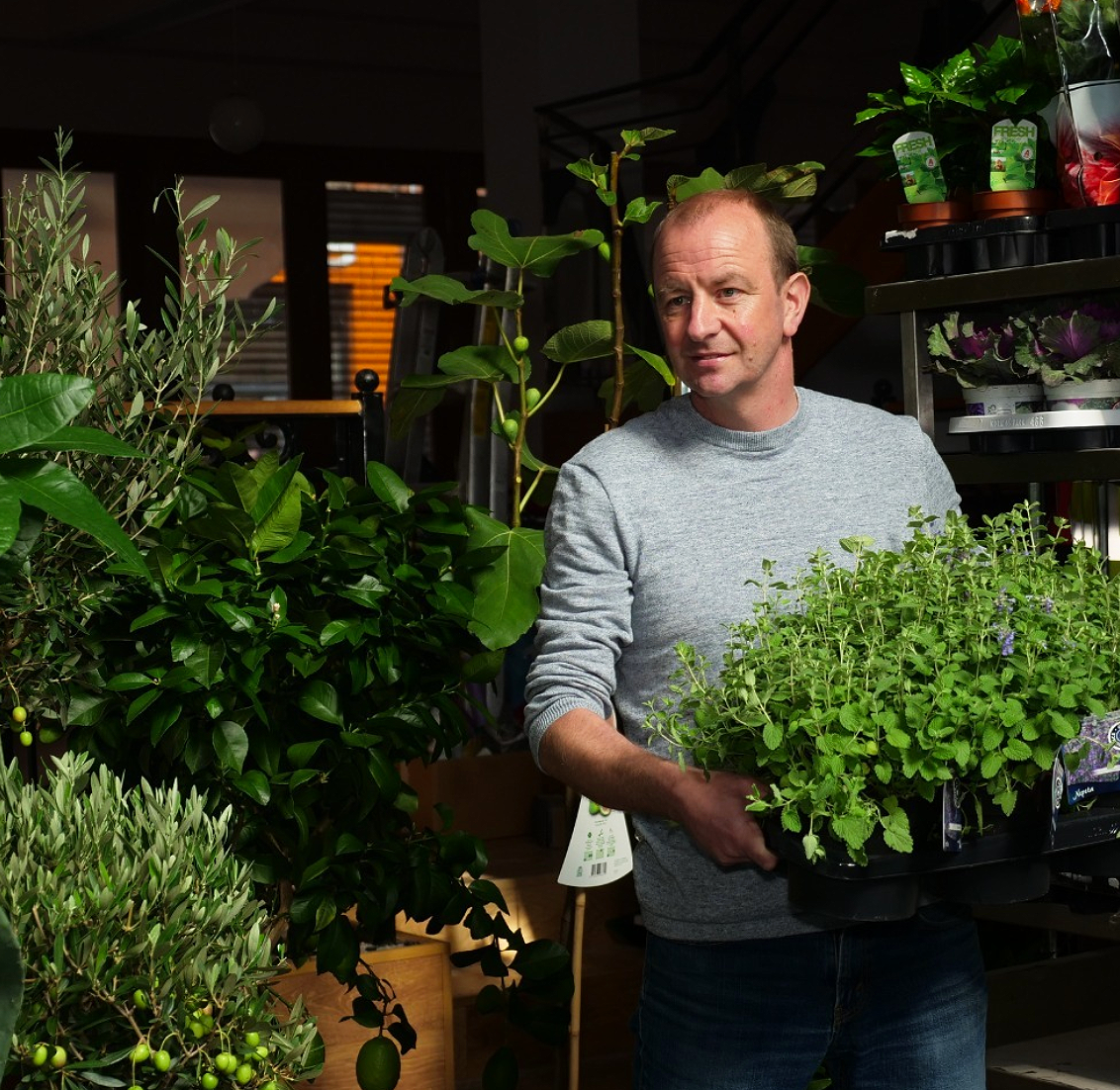 Our Roots 🌱
Plant Store Ireland's story starts in 2007 when we began retailing plants from a small corner of the Habitat Furniture Store on Grafton Street, Dublin.
From the very beginning, we were delighted with the interaction that customers had with our plants - the 'wow isn't that amazing' factor! What better job than to talk about your passions and have someone share it with you.
Since then, we have expanded our plant offerings and now work with both private and corporate clients nationwide. We garden in all sorts of wonderful plants, from magnificent outdoor specimens for the garden lover to health-enhancing indoor plants for the hours proud and frankly, everything in between too!
Our Team
Our team at PlantStore Ireland is full of plant lovers, enthusiasts and experts!
Pat | Owner & Horticulturist

Favourite plant: Fern

They have grace and elegance and their lush soft foliage reminds me of a walk in the damp woodland, a getaway to a different time and place.

Orla | Customer Experience

Favourite Plant: Calathea Orbifolia

The Orbifolia has a really striking leaf pattern, with silvery markings that look like they have been painted on. Their beauty makes up for their fussiness!

Niall | Administration & IT

Favourite Plant: Monstera

This makes for a spectacle of a plant whose characteristics are always changing. A modern classic in your living room!

Ollie | Account manager

Favourite Plant: Peace lily

It has lovely leaf green foliage and it is the most forgiving plant if you forget to water!

Cintia | Key Account Manager

Favourite Plant: Calathea Lancifolia

These beautiful plants remind me of my home in Brazil.

Asad | Nursery Supervisor

Favourite Plant: Nepenthes Coccinea

These insect eaters are very unusual and also very good at catching pesky flies.
Bloom Festival Award Winner
GOLD MEDALISTS
Since 2007, we have taken part in Bord Bia's annual Bloom Festival, Ireland's largest gardening show. Each year we have come away as Gold Medalists in the "Floral Bloom Award", "Floral Marquee" and "Nursery Floral Display" categories. We have to admit, we're a teeny bit proud of ourselves and our collection of medals!
From our Clients




Pat was funny, personal and he did a great job keeping the group engaged and using everyone's name throughout the session. It made it feel like he was there with us in the room. I would highly recommend this session. Very good for quarantine and ideal for a team of this size!

Mike Stevenson, Senior Director
Since 2012, Plant Store have been delivering plants to our SuperValu shops in Rathfarnham, Firhouse and Clane as well as 'Spar' Stores around Dublin on a weekly basis. They have a great range of top quality plants at really affordable prices. There's always a big impact of colour from the plant display in our shop entrances.

Our customers are happy and keep coming back for more. We would recommend Plant Store for great plants and great value.

SuperValue Ireland
Etsy is a company with a strong ethos, which recognises the importance of human interaction and the transformational effect that creativity has on individuals. Here in our Dublin offices, we express this through our consideration for the environment, for sustainability and an appreciation of creativity, uniqueness and flexibility.

Etsy HQ Dublin
Plantstore.ie has provided us with a splendid range of indoor plants for our medical centre here in Cherrywood. 

The plants are situated in the waiting areas where the experience of our
patients is greatly enhanced by the lush green foliage and understated
but stylish containers. I would recommend Pat and plantstore.ie to any retail and customer focused business.  

MyMedical, Dublin
Delivery

Have a Question?

Contact us
We take great care in the preparation and packaging of our plants to ensure that they arrive to you in good healthy condition. We deliver to Ireland & Northern Ireland. 
Local & Nationwide Delivery Charges (including Northern Ireland): (5-7 Working Days) €10.00 - €57.50. Exact Delivery charges calculated at checkout.
Read More on our Delivery
We get it, plant parenthood can be challenging sometimes and you might find yourself asking questions like "Help, my plant is dying and I don't know what to do!".
*Deep Breaths* We are here to make your experience with us as seamless as possible. So we've compiled a knowledge hub for you full of frequently asked questions and helpful tips and tricks all with expert led answers!
Check out our Knowledge Hub
Whether it's a question, comment or suggestion, we'd LOVE to hear from you! 
Email: team@plantstore.ie
Phone: 01-5983673 
Mobile: 086-172-7009
Contact Us Now