Ficus Benjamina - "The Weeping Fig"
Regular price

Sale price

€20.00
The "Ficus Bejamina" or "Weeping Fig" is an elegant plant with slender branches that arch gracefully from a light grey trunk, with dense, glossy dark leaves that may shed when the plant is stressed. 
The Weeping fig is one of the best plants for improving air quality indoors and has one of the top removal rates for airborne toxins such as formaldehyde, benzene, and trichloroethylene.
It is a popular indoor plant, making regular appearances in homes and offices across Ireland.

Care Level Rating
Care Instructions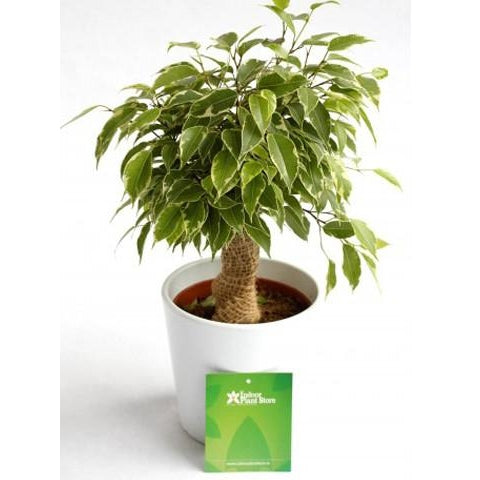 Delivery Options
Orders under €80

5-7 Working Days | €12 Delivery

Orders €80 - €150

5-7 Working Days | €20 Delivery

Orders €150 - €250

5-7 Working Days | €30 Delivery

Orders €250+

5-7 Working Days | €50 Delivery
Have any Plant Care Questions?
We get it, plant parenthood can be challenging sometimes and you might find yourself asking questions like "Help, my plant is dying and I don't know what to do!".
*Deep Breaths* We are here to make your experience with us as seamless as possible. So we've compiled a knowledge hub for you full of frequently asked questions and helpful tips and tricks all with expert led answers!
See our Knowledge Hub