DIY Herb Growing Kit (Small)
Regular price

Sale price

€44.00
Homegrown herbs have a lot of benefits.
⁠
They help reduce plastic waste, cost less than shop-bought varieties and in our opinion, just taste sooo much better! 
⁠
If you're thinking about growing herbs from home, our DIY Herb Growing Kits make it easy! 🌿
Growing herbs at home made easy with our DIY Herb Growing Kit!
Each Small Kit includes: 

1 Terracotta pot and saucer
Topsoil
Peat moss
Lecca granules
Perlite
1 Potted herb 
Gloves
Brown paper
Step by step guide 
🌿This kit makes the perfect gift that literally keeps growing for yourself or that special someone.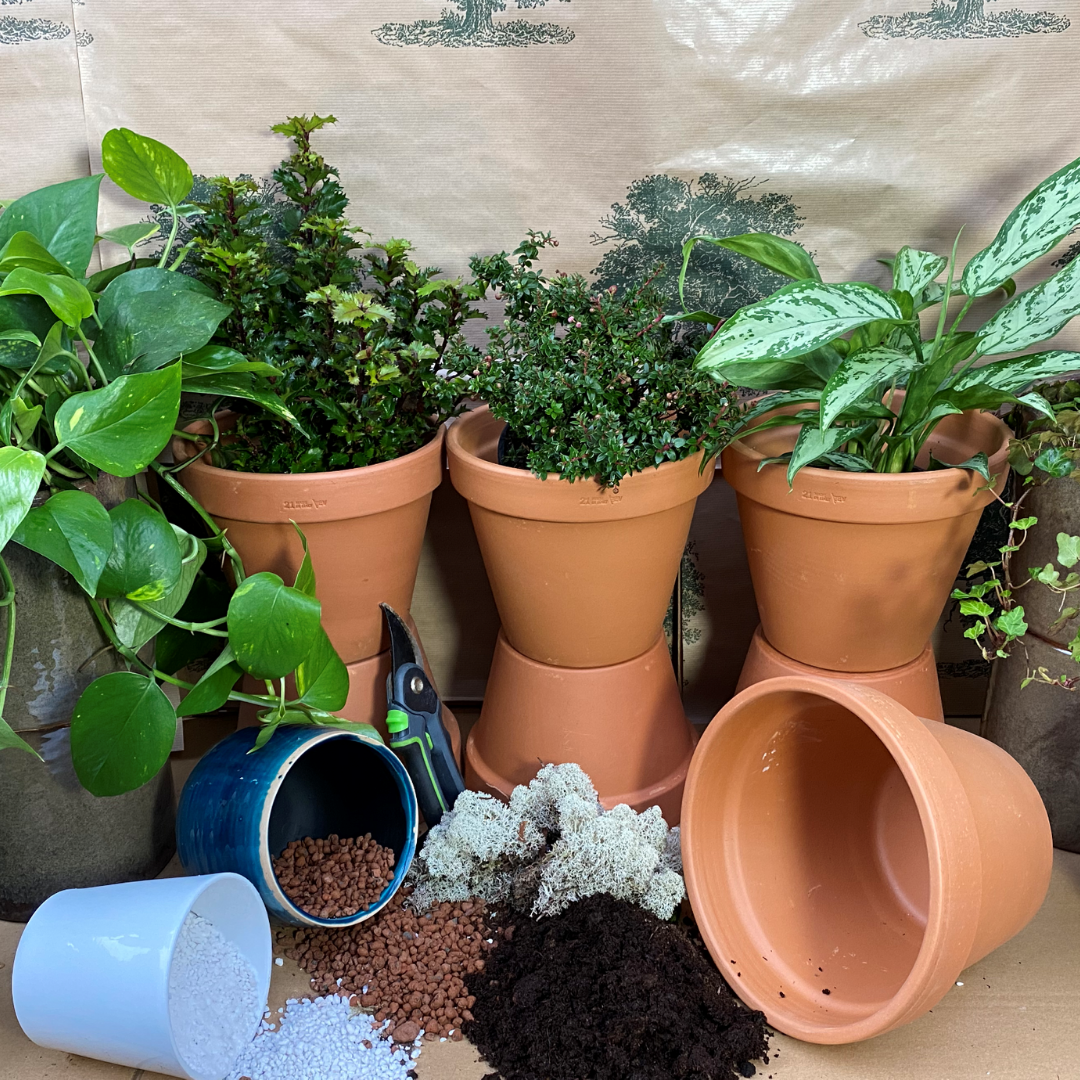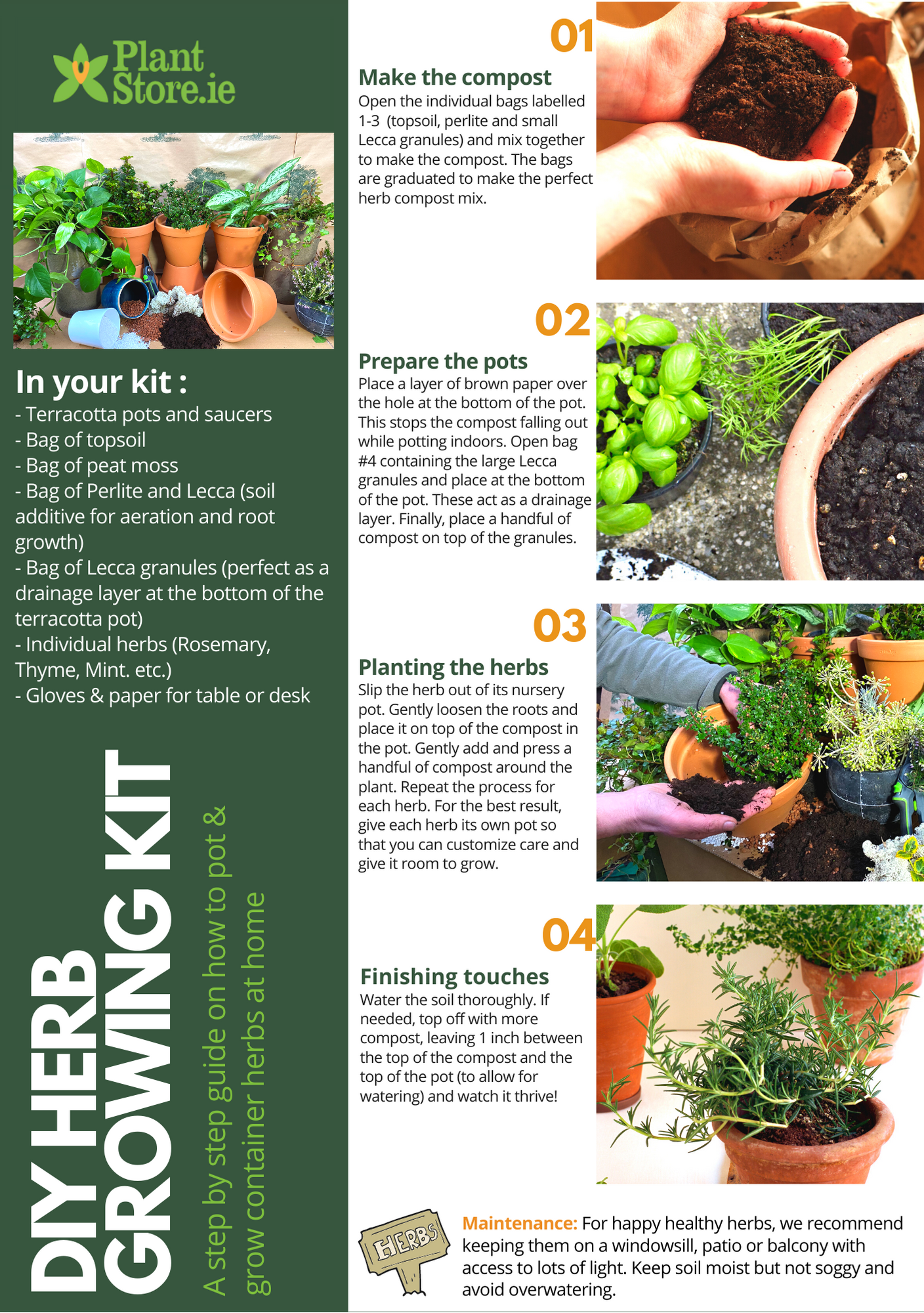 Delivery Options
Orders under €80

5-7 Working Days | €12 Delivery

Orders €80 - €150

5-7 Working Days | €20 Delivery

Orders €150 - €250

5-7 Working Days | €30 Delivery

Orders €250+

5-7 Working Days | €50 Delivery
Have any Plant Care Questions?
We get it, plant parenthood can be challenging sometimes and you might find yourself asking questions like "Help, my plant is dying and I don't know what to do!".
*Deep Breaths* We are here to make your experience with us as seamless as possible. So we've compiled a knowledge hub for you full of frequently asked questions and helpful tips and tricks all with expert led answers!
See our Knowledge Hub