Small Ficus Elastica - Rubber Plant - 50cm
Regular price

€48.50

Sale price

€34.50
The "Ficus Elastica" is also known as the "Rubber Plant"  is a popular ornamental plant from the Ficus genus and originates from areas such as India, China & Nepal. 
It gets its nickname from its striking rubber-like leaves and makes an excellent plant for those looking for a tree-type plant with attractive foliage. 
In its natural habitat, it can grow as tall as 30m high however, varieties grown indoors are at a much more manageable height. 
The Ficus Elastica looks great both on window-sills and on the floor and can often be seen in corners of rooms in offices and apartments to brighten up open spaces. 
Height:55cm
Potsize: 17cm
Care Level Rating
Care Instructions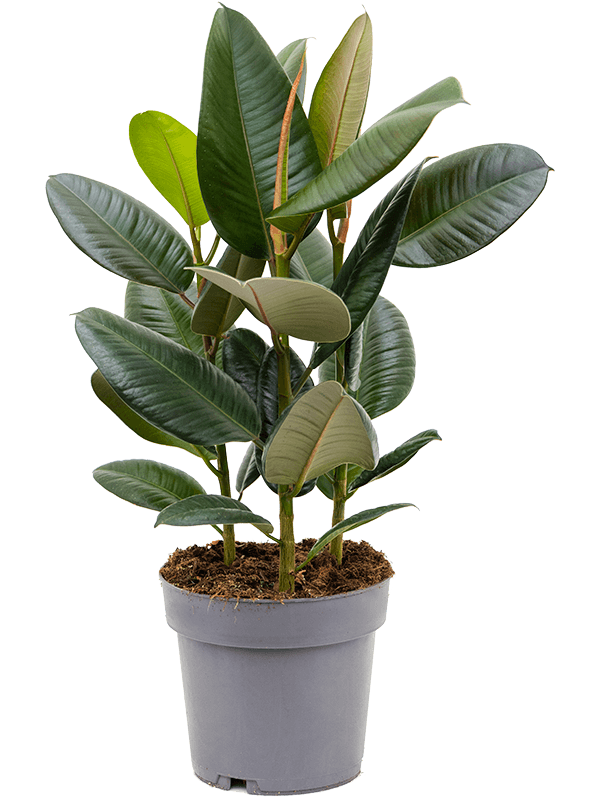 Delivery Options
Orders under €80

5-7 Working Days | €12 Delivery

Orders €80 - €150

5-7 Working Days | €20 Delivery

Orders €150 - €250

5-7 Working Days | €30 Delivery

Orders €250+

5-7 Working Days | €50 Delivery
Have any Plant Care Questions?
We get it, plant parenthood can be challenging sometimes and you might find yourself asking questions like "Help, my plant is dying and I don't know what to do!".
*Deep Breaths* We are here to make your experience with us as seamless as possible. So we've compiled a knowledge hub for you full of frequently asked questions and helpful tips and tricks all with expert led answers!
See our Knowledge Hub