Areca Palm- Medium (130cm)
Regular price

€94.00

Sale price

€78.00
The "Areca Palm", "Dypsis lutescens" or "Butterfly Palm" is a native plant to Madagascar but has since been introduced to many tropical and subtropical regions of the Americas. 

This is one of our most popular indoor plants and no wonder, with its' slender arching yellow stems and feathery evergreen leaves. 

And areca palms don't just look good – they're also good at removing toxins like formaldehyde from the air.
Here in Ireland, it can thrive in an indoor environment, albeit with some care to mimic those tropical climates.

Notes: This variety measures in at approx 130cm in height but can grow many metres in height with proper care.  All large plants come with their plastic nursery pot only. Ceramic pots are sold separately. 
Recommended Container Size: 22cm x 22cm
Care Level Rating
Care Instructions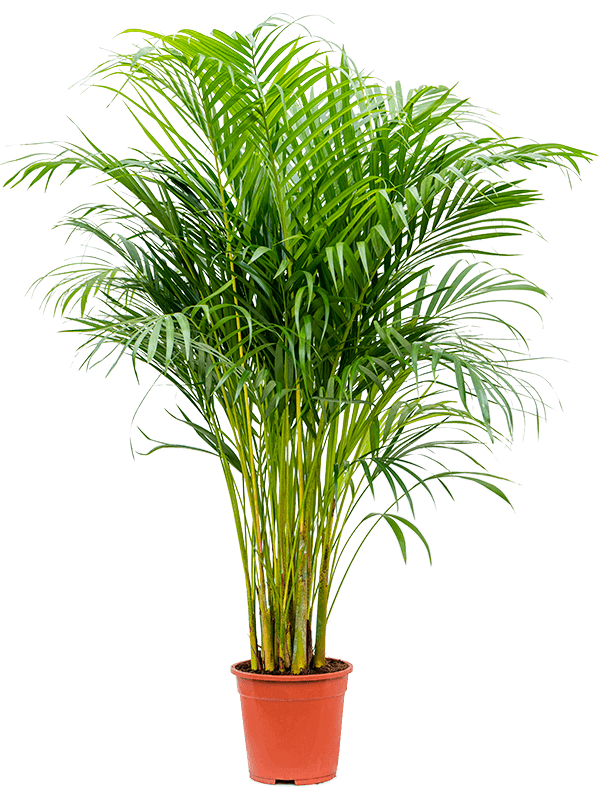 Delivery Options
Orders under €80

5-7 Working Days | €12 Delivery

Orders €80 - €150

5-7 Working Days | €20 Delivery

Orders €150 - €250

5-7 Working Days | €30 Delivery

Orders €250+

5-7 Working Days | €50 Delivery
Have any Plant Care Questions?
We get it, plant parenthood can be challenging sometimes and you might find yourself asking questions like "Help, my plant is dying and I don't know what to do!".
*Deep Breaths* We are here to make your experience with us as seamless as possible. So we've compiled a knowledge hub for you full of frequently asked questions and helpful tips and tricks all with expert led answers!
See our Knowledge Hub