Tillandsia xerographica - Airplant Large Rosette
Regular price

Sale price

€34.00
The "Tillandsia Air Plant" is the biggest genus in the bromeliad family, representing roughly 550 of the more than 2,500 types of bromeliads.
They are endemic to the hotter atmospheres of the Americas. Generically known as air plants, they are found from wilderness to rain forest to dry desert conditions – from sea level to high mountain locales. 

Most Tillandsia species utilize their root system to join themselves to trees or ledges and retain water and minerals. This classifies the tillandsia as an epiphyte.
Retention happens through little scales on their leaves called trichomes. These trichomes give numerous air plants their silver or grey appearance.
There is a large variety in size, shape, colour, bloom and shading of these bromeliads.
A significant number of these exceptional plants experience significant colour change as they get ready to sprout. Some have a lovely, inimitable scent. These strong plants are versatile and tolerant to an extensive variety of ecological conditions and demand little attention.
Care Level Rating
Care Instructions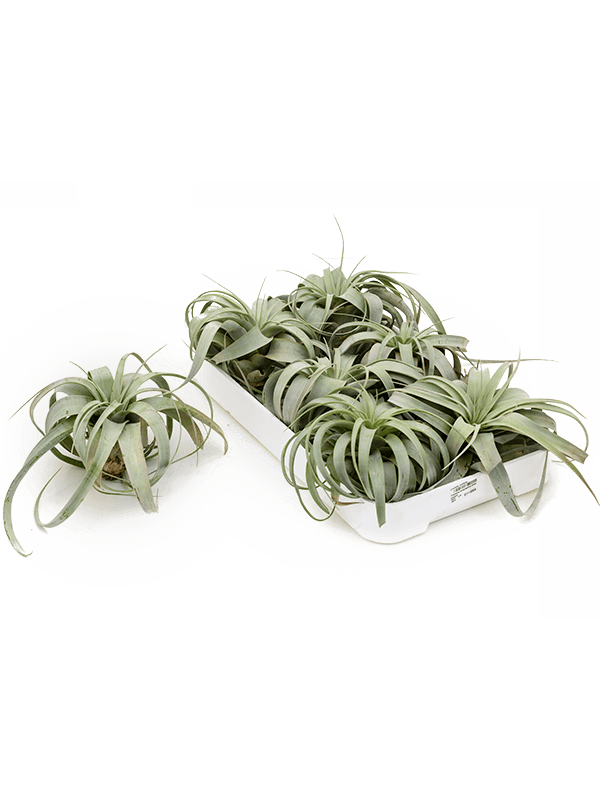 Delivery Options
Orders under €80

5-7 Working Days | €12 Delivery

Orders €80 - €150

5-7 Working Days | €20 Delivery

Orders €150 - €250

5-7 Working Days | €30 Delivery

Orders €250+

5-7 Working Days | €50 Delivery
Have any Plant Care Questions?
We get it, plant parenthood can be challenging sometimes and you might find yourself asking questions like "Help, my plant is dying and I don't know what to do!".
*Deep Breaths* We are here to make your experience with us as seamless as possible. So we've compiled a knowledge hub for you full of frequently asked questions and helpful tips and tricks all with expert led answers!
See our Knowledge Hub