Espostoa lanata
Regular price

Sale price

€595.00
The "Espostoa Ianata" or "Snowball Cactus" or "Peruvian Old Man Cactus"  is a two-branched cactus that adds striking character to any room! 
Originating from the warm climates of southern Ecuador and Northern Peru, it is a densely hairy species, covered by a warm woolly coat and long sharp spines. 
The cactus can grow up to 8 inches (20 cm) in diameter and 23 feet (7 m) tall. The Espostoa lanata grows quickly as a new plant but as soon as it reaches maturity, its growth slows down significantly and will eventually stop producing flowers.
Notes: This variety measures in at 160cm in height. All large plants come with their plastic nursery pot only. Ceramic pots are sold separately. 
Care Level Rating
Care Instructions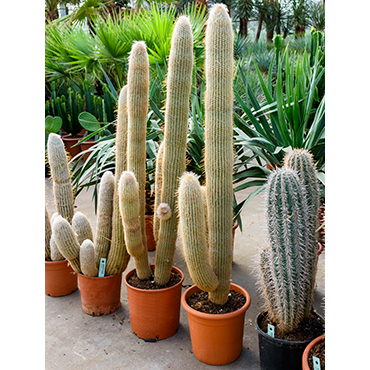 Delivery Options
Orders under €80

5-7 Working Days | €12 Delivery

Orders €80 - €150

5-7 Working Days | €20 Delivery

Orders €150 - €250

5-7 Working Days | €30 Delivery

Orders €250+

5-7 Working Days | €50 Delivery
Have any Plant Care Questions?
We get it, plant parenthood can be challenging sometimes and you might find yourself asking questions like "Help, my plant is dying and I don't know what to do!".
*Deep Breaths* We are here to make your experience with us as seamless as possible. So we've compiled a knowledge hub for you full of frequently asked questions and helpful tips and tricks all with expert led answers!
See our Knowledge Hub