Staghorn Fern
Regular price

Sale price

€34.00
Staghorn ferns look very much like deer or elk antlers, hence their unusual name. Native to Asia and Australia, the plants are part of the Polypodiaceae family—they grow slowly, but end up being quite large and impressive once mature.
Notes: This pot measures in at 17/18cm
Care Level Rating
Care Instructions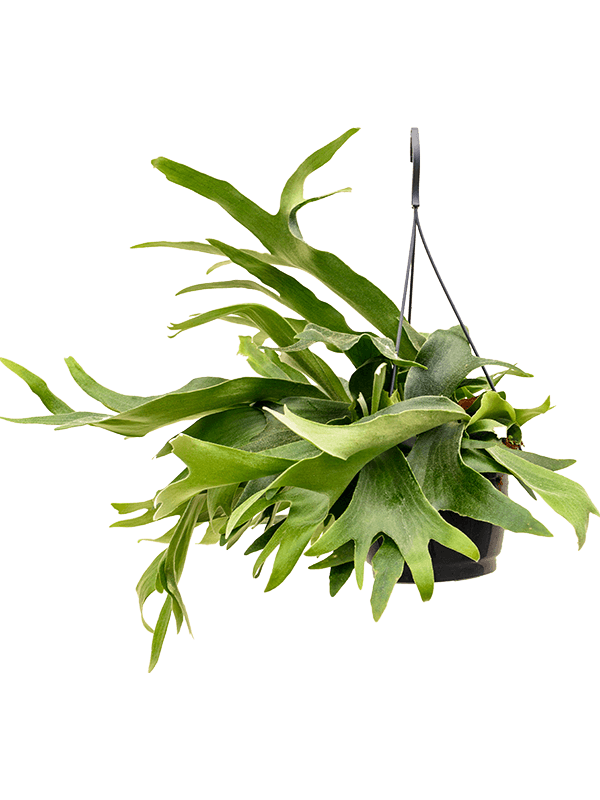 Delivery Options
Orders under €80

5-7 Working Days | €12 Delivery

Orders €80 - €150

5-7 Working Days | €20 Delivery

Orders €150 - €250

5-7 Working Days | €30 Delivery

Orders €250+

5-7 Working Days | €50 Delivery
Have any Plant Care Questions?
We get it, plant parenthood can be challenging sometimes and you might find yourself asking questions like "Help, my plant is dying and I don't know what to do!".
*Deep Breaths* We are here to make your experience with us as seamless as possible. So we've compiled a knowledge hub for you full of frequently asked questions and helpful tips and tricks all with expert led answers!
See our Knowledge Hub